Norfolk Practice Week - 20-24th November 2023
We are delighted to be able to share with you the brochure for our upcoming Practice Week, taking place Monday 20th to Friday 24th November 2023.
1st November, 2023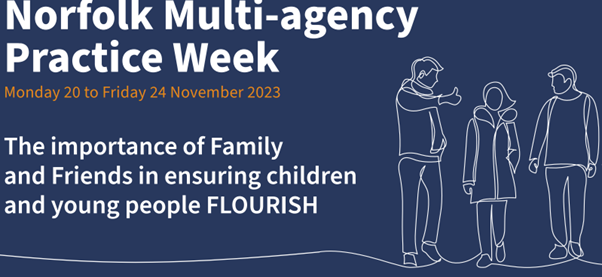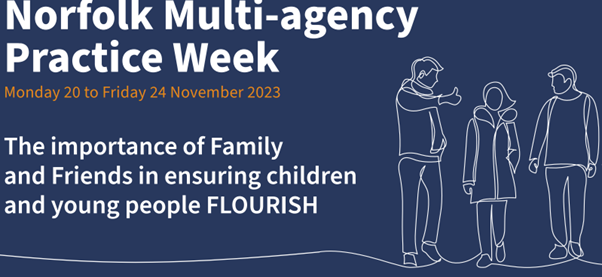 The theme for this Practice Week is 'Family and Friends' from our shared Flourish ambition. We have a packed week of learning events, so we're sure they will be something of interest to anyone working to improve the lives of children, young people and families across Norfolk. As before, there is no need to book onto any of the events, except for the midweek conference, simply click and join when the event is taking place. All the joining links are in the brochure and please feel free to share it with your colleagues. 
Our midweek conference – 'Safe, Connected and Supported – The importance of Family and Friends in ensuring children and young people FLOURISH' is the highlight of the week, where we'll be joined not only by some inspirational speakers, but also young people from the Breckland Youth Advisory Board. We're sure it's going to be an event not to be missed, so please do book your place through the link in the brochure.
We hope you can find some time to join us as these are unique opportunities for us to learn together and share knowledge and experiences, so that we can continue to improve our practice and the lives of the families we work with.
---