How's Your Father? A Free Show about challenged & challenging dads
'How's Your Father', an acclaimed theatre show about fatherhood based on UEA research will be returning for its second tour across Norfolk, Suffolk and Essex, during October and November 2023.
28th September, 2023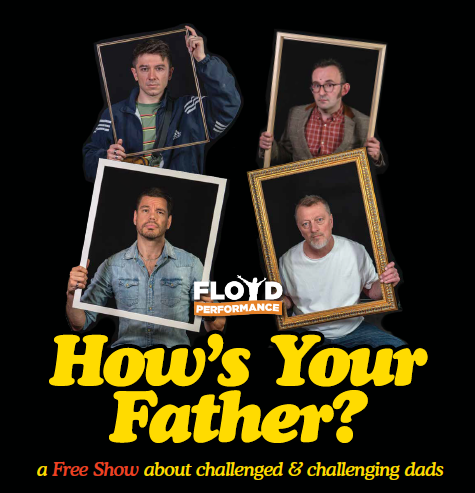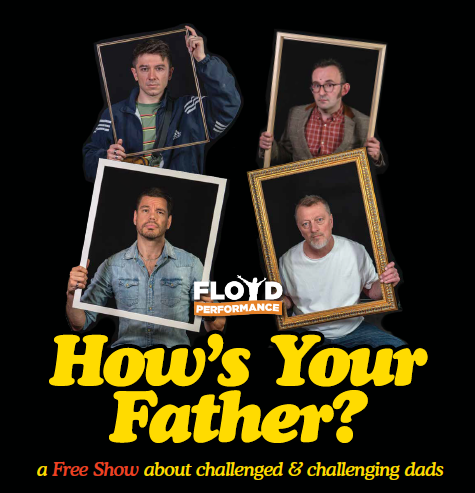 'How's Your Father' is a unique collaboration between Dr Georgia Philip, from the Centre for Research on Children and Families (CRCF), School of Social Work, UEA, Simon Floyd, Norwich based theatre maker, Dads Matter, a service for fathers provided by Norfolk County Council, and Norwich based charity Menscraft. The show poses important questions on what it means to be a father, what challenges fathers can face and present, and why fatherhood matters for all of us. 
How's Your Father?' tells the stories of four men's experiences of being a dad and their encounters with authority. After a highly successful tour in 2021, this collaboration between academic research and creative arts, is back, to bring the show directly into the workplace as part of an exciting professional development project.
This second tour brings the show directly to audiences of social work and family support professionals, to support more inclusive work with fathers. The show will be performed to staff working in Norfolk, Suffolk, and Essex Children's Services, within the working day, followed by Q&A sessions and training workshops. There are also a number of evening public performances of the show to offer another way for everyone to get involved, see the show, and join the conversation.
The first evening performance is taking place on Thursday 5th October, 7.30pm at Norwich Arts Centre. This performance is ticketed and 'pay as you feel'. Check out the Link tree for mor e information on the tour and to book a ticket for the Arts Centre show: https://linktr.ee/howsyourfather
---